Our pioneering LASER/IPL/RF training courses can
put you light years ahead of the competition


Welcome to Australia's leading - and most experienced - provider of nationally recognised LASER and Intense Pulsed Light (IPL) training in the cosmetic and therapeutic field.

Our company, Laser Therapy & Natural Medicine Pty Ltd, trades under the name of Laser Therapy Centre. In 2003,
we pioneered the development of Australia's first accredited short courses in LASER and IPL.


Raising the training bar
In 2011, we raised the accredited training bar yet again with two new high-level courses that provide the most advanced light-based courses available under the Vocational Education and Training (VET) Framework. They are: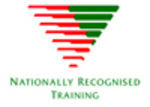 91540NSW - Graduate Diploma of LASER/Intense Pulsed Light/Radio Frequency for Hair Reduction and Dermal/Vein Treatments
91551NSW - Graduate Diploma of LASER Integrative Medicine with Acu-point Techniques
.
These two high-level courses are graded at Level 8 under the Australian Qualifications Frameworkwork (
AQF
). They are exclusive to our training organisation and lead to the highest qualification accredited LASER/IPL training available in Australia.
Both courses are aimed at health and beauty professionals who want to deliver a comprehensive range of light-based treatments that are safe, effective and of the highest standard.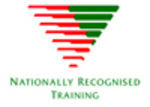 Course 91540NSW
expands on the
hair removal onl
y units of competency provided in
The Graduate Diploma in LASER/IPL/RF provides training in the theoretical and clinical application of permanent hair reduction plus a far wider range of technologies and more advanced treatments, including:
Photo rejuvenation
Pigmentation
Veins
Tattoo removal.
Light-based devices used in this course include Alexandrite, diode, Nd:YAG and fractional LASERS, IPL and RF.